What is a Concept Artist?
The Concept Artist in a Visual Effects or Animation studio is assigned at the very start of a project, working closely with a Director, to dream up the intended look and feel of the characters and environments in a film, in 2D form. The Concept Artist may also do some of the matte-painting of final shots too. When the concept artwork is approved, modelling can begin - concept artwork is what Modellers work from to start bringing the characters and environments into 3D.
---
Entry Level Skills & Capabilities
The following information outlines the exact skills you need to demonstrate as a Certified Digital Artist. You must be proficient and capable of completing all these skills and capabilities.
Important! The following list of skills is used by our assessment team to verify if you qualify for a Certified Digital Artist (CDA) accreditation. The word "Bonus" indicates skills that are highly desirable, but not required to be certified. Think of them as a bonus skill that will impress.
1. Communication skills
Strong communication skills to pitch and describe your concepts
Willing to show progress frequently and able to receive and discern feedback objectively.
2. Reference Gathering
Ability to take a brief and collect visual references to help explain your plan
Clearly extract the main storytelling points from a script or brief
3. Ideation
Capable of creating visual mood boards to visually represent the creative vision
Create rough sketches, fully rendered pieces, material sheets, turntables, paint overs, and other visual guides as needed by the development team.
4. Prop Design
Skilled at creating rough design silhouettes for props and assets
Ability to design different styles of props and assets to match their surroundings
Demonstrate ability to design props that fit a character or environment in terms of function
5. Character & Creature Design
Basic 3D digital sculpting skills
Skilled at creating rough design silhouettes and image thumbnails
Demonstrate knowledge of line of action in characters poses
Capable of creating a full range of character facial expressions
Ability to visually draw different materials, textures, colours, and special FX.
Create orthographic views of characters as reference for other departments
Bonus: Create static and action poses for a given character design
6. Environment Design
Capable of drawing environments from different key angles
Strong understanding of value; using greys, blacks and whites to develop the mood and atmospheric depth
Ability to stage an environment with relevant props, assets and story elements
Ability to convey a clear sense of colour and mood
Understanding of how to portray depth and parallax
Ability to conceptualise both night-time and daylight scenes
Ability to portray a sense of scale and visual proportion
Bonus: Strong understanding of lighting for interior scenes
Bonus: Strong understanding of lighting for exterior scenes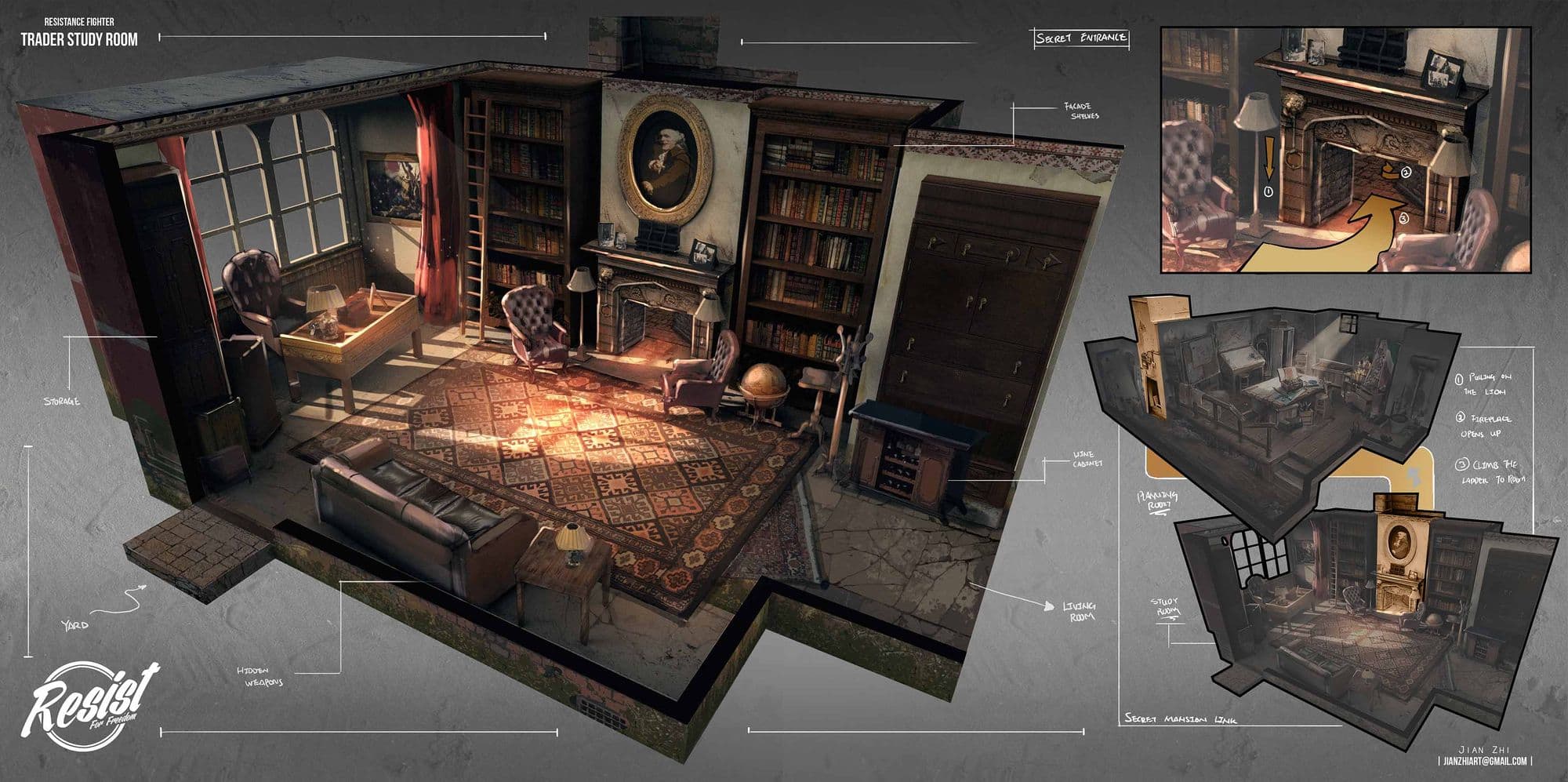 Traditional Proficiencies
Proficient in using drawing tools such as pencils, pens, and paper.
Proficient using painting tools (easels, paintbrushes, paints)
Software Proficiencies
Ability to use one or more of the following software packages:
Autodesk Maya
Blender
Adobe Photoshop
Procreate
Sketchup
Corel Painter
Quixel
Bonus: Mudbox
Bonus: ZBrush
Prerequisites
These skills are equally important in terms of your understanding and ability to do this role. Although they are not skills or knowledge that is officially certified, it will be obvious to recruiters and Certified Digital Artist(CDA) reviewers if you have knowledge in these areas.
Art Fundamentals
Perspective
Lighting
Composition
Anatomy
Colour Theory
Understand the principles of storytelling
Film knowledge
Life Skills & Communication
Thinking Critically
Motivated
Demonstrate having a good/critical eye
Respect
Problem-solving
Communication Skills
Conflict Management
Taking initiative
Collaboration
Time Management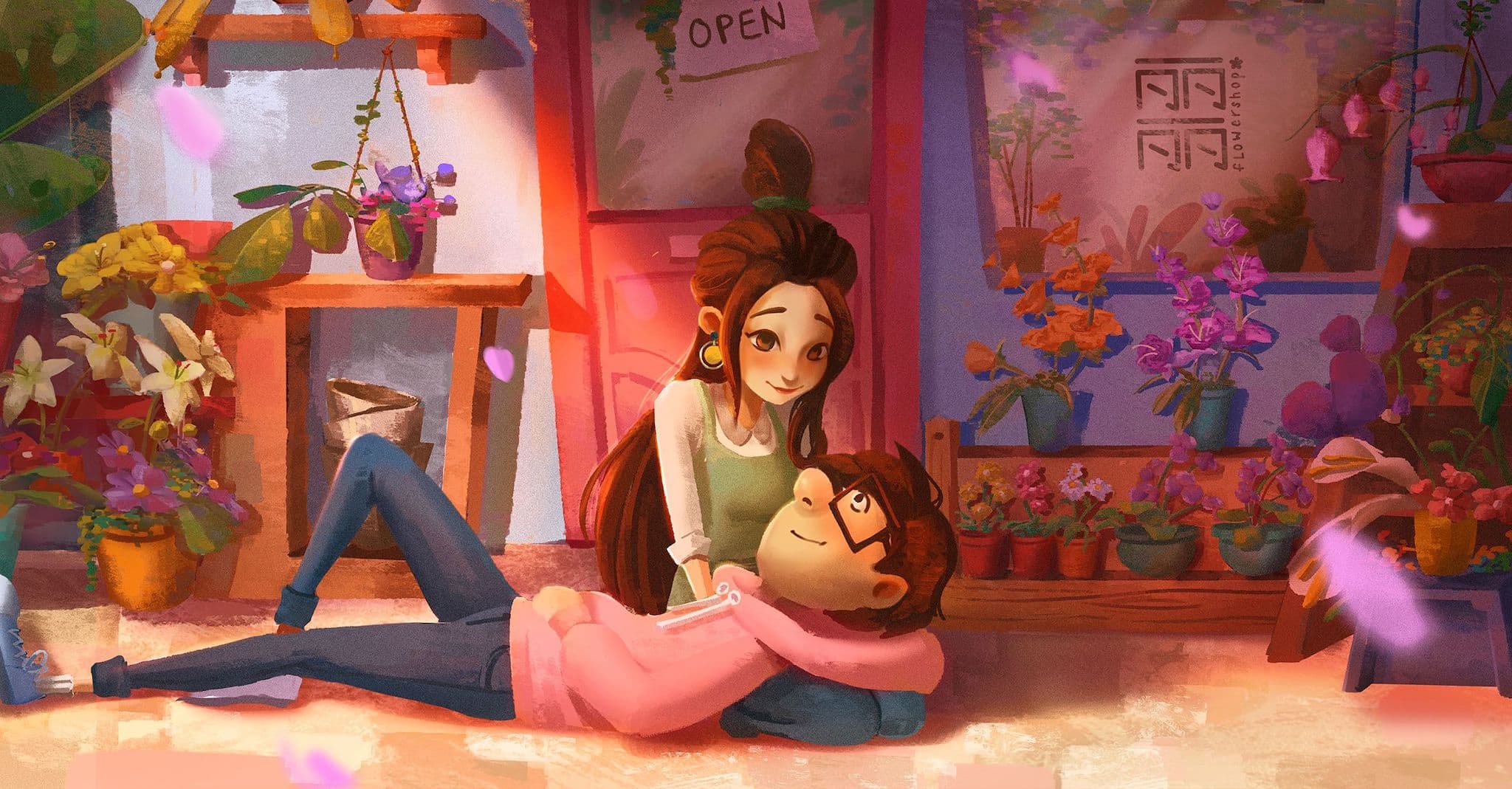 Portfolio Projects
Roles in Creative Media & Entertainment industries are quite different to traditional roles. As a Digital Artist, you need to prove your creative and technical abilities which require an online portfolio filled with projects that showcase your work. One or more of the following projects should be included in your digital portfolio to demonstrate your skills and abilities to perform the required skills of this role.
Create an environment, prop, or character that fit seamlessly into a story brief, rather that creating random designs.  Your concepts should tell a story.
Create a character project
Props or Asset project
Showcase storyboards and moodboards
Include thumbnail silhouettes for props, assets or environments
Fine art, portraits and anatomy studies
Include finished works as well as progressions that can demonstrate problem solving and project stresses.