Want a successful career working as a Character Artist at some of the world's leading Gaming Studios? Andrea Savchenko is a Character Artist at Epic Games. Andrea started out with a traditional art background, who took on the field of real-time 3D art for games because she wants to build the coolest games of tomorrow. In fact, she wants to "make things people have never seen before...". Andrea sits down with us to share her journey and advice to aspiring image makers, looking for an exciting and challenging career like her own.
---
The Journey
What's your current role and what does it involve?
Currently working on Fortnite as a Character Artist at Epic Games. I create things related to the characters including hero skins, head, hair, and backpacks from modeling to texturing.
Where do you work, and what type of projects are they involved with?
Epic Games. We're involved in a lot of things. We created the Unreal Engine and many games over the years like Unreal Tournament, Gears of War, and Fortnite. We have a disruptive storefront with industry defying economics a.k.a., the Epic Games Store. And we've made significant investments in the world of 3D acquiring companies like Quixel, Cubic Motion, and 3Lateral which have all worked to help our mission to make creating content in real-time better and faster.
When did you first realise you wanted to work in this industry?
When I was introduced to 3D art by an engineer who recognised I had the talent and technical appetite to create amazing things. Having mentors that know you and truly care for your success and well being can go a long way.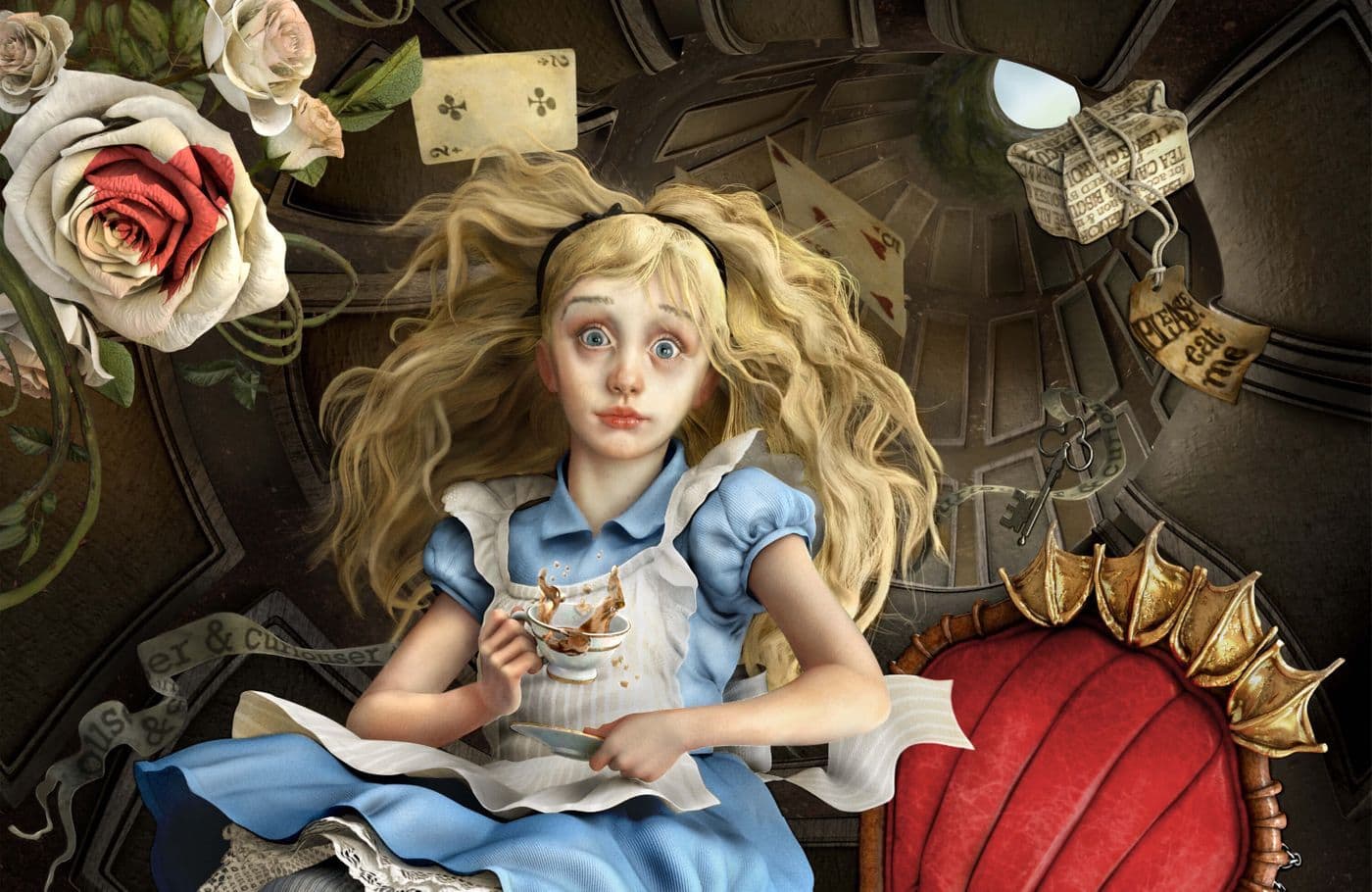 How did you get your first big break?
I've had a bunch of little breaks that led to opportunities. After creating "We're All Mad Here" in 3D, a couple studios reached out to work with me. After creating "Alita" and "Joan of Arc", a bunch more came knocking on my door.
After doing more research, I learned that [Think Tank Training Centre] school invested in the most updated tools, updated curriculum taught by pros that work in industry, and the student work coming out of this school was brilliant.
Describe the journey you took into your current role?
Before I learned about 3D, I had a Master's in Business and a career in Management Consulting. During these years, I would spend all my free time painting and making photography. I wanted creativity and the little bits of it during my free time wasn't enough. After learning more about 3D art from a mentor, I saw it as an opportunity to not only exercise that creativity but also to join a promising field that is leading the way in entertainment today and for the foreseeable future. I made the career change to fully devote myself to art.
I chose to work in games because I believe the interactive medium of play is the most powerful and welcoming influence on our kids today and people of future generations.
The experiences we create in games can directly influence the nimble minds of children. I believe that with time and maturity, players want more meaningful experiences beyond destruction or button mashing. I believe games can be a powerful educational platform that can make the learning experience fun and interactive, rather than reading from a textbook or taking proctored exams. Perhaps when learning is fun, we might all have more passion for it, and maybe that's one way to improve the future.
I also believe that the real-time creation pipeline will be the only pipeline in the future. We're already seeing many major film studios adopt Epic's Unreal Engine and rendering in real-time. I believe as real-time technology advances, we'll see more and more industries realise the potential of real time visualisation, and it will likely speed up the change in our world.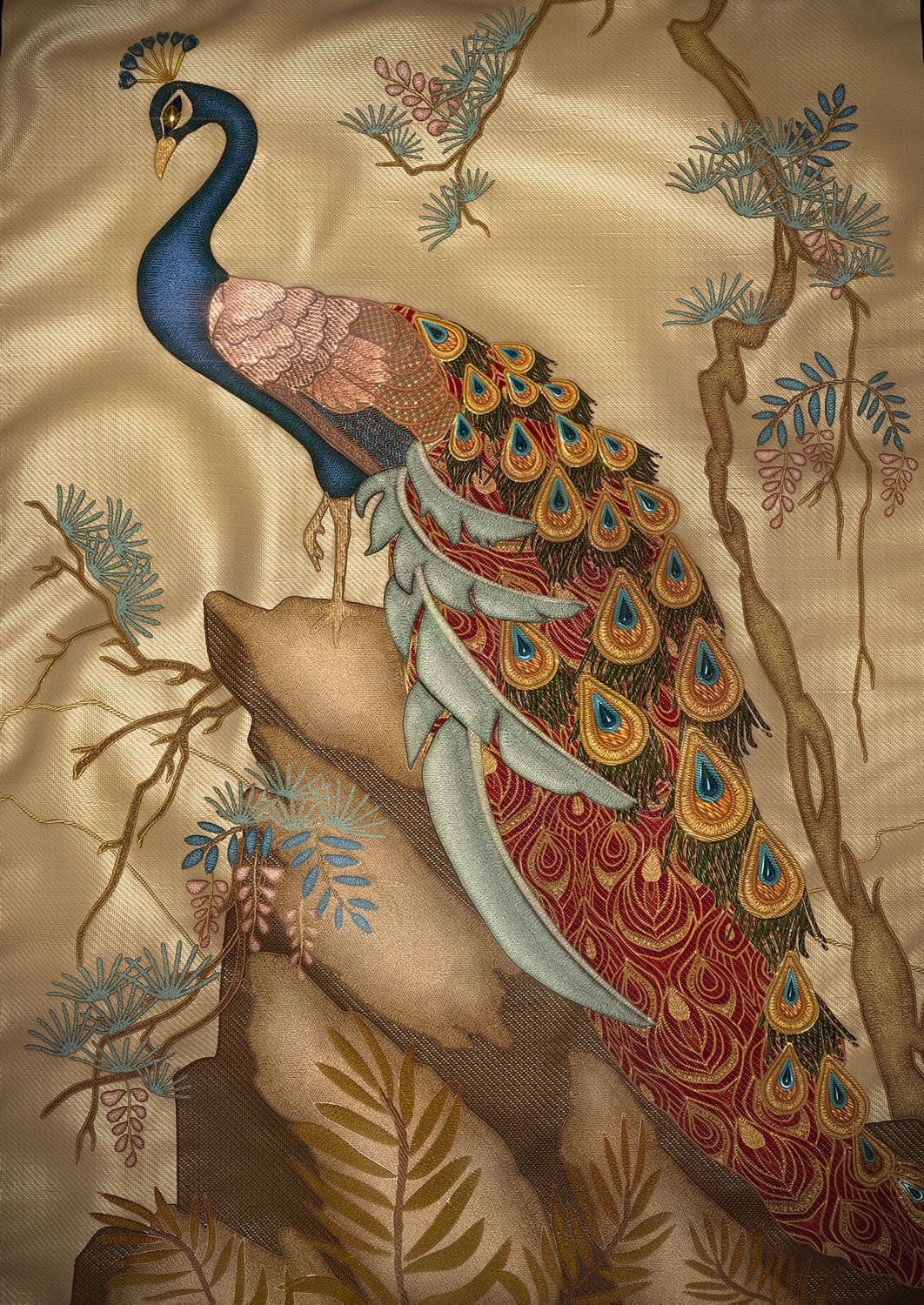 3D seems like the ultimate art medium, so I went looking for places to learn it. I specifically wanted to be a Character artist because the work of breathing life into humanoids gives me so much satisfaction as a creator.
I started my education at the Academy of Arts University doing a Master's in Game Development, with an emphasis on Characters, in San Francisco. Though their instructors were great, the curriculum wasn't for me. Then I found Think Tank through the Facebook group called "10K/Hours", where the plethora of art posted by Think Tank students caught my attention right away. After doing more research, I learned this school invested in the most updated tools, updated curriculum taught by pros that work in industry, and the student work coming out of this school was brilliant.
At Think Tank, they really helped me thrive by equipping me with the most updated knowledge and then giving me the freedom to pick and scope my own final projects every term. This led to awesome portfolio pieces every term, and eventually studios came knocking on my door. I also believe you can become a better specialist if you're also a generalist. The more you know how things work together, the better you can create any specific thing in the pipeline. Though I was on the Characters for Games path, I wanted to learn a wider breadth of skills. Think Tank really supported my endeavours outside the normal path, giving me real support to experiment with shaders, in-engine effects, rigs and different kinds of new tooling.
Because Think Tank is a close-knit school, I got to know the co-Founder, Scott Thompson. He became a key mentor and really motivated me to push my boundaries. He also introduced me to the folks at Epic Games, so I owe my success to him along with my mentors throughout each term including Christian Peck, Nicolas Nino, Daniel Rodrigues, Roderick Weise, Think Tank Directors and Staff. Think Tank was the best educational investment I've made, and I'm proud to see Think Tank ranked #1 in Game Development by the Rookies.
---
Day in the life
Describe a typical day for you and your team?
There's always new things to learn, create and problem solve. A typical day involves all these things.
What third-party and proprietary tools do you use on a daily basis?
Maya, Zbrush, Marmoset, Substance Painter, Substance Designer, Unreal Engine.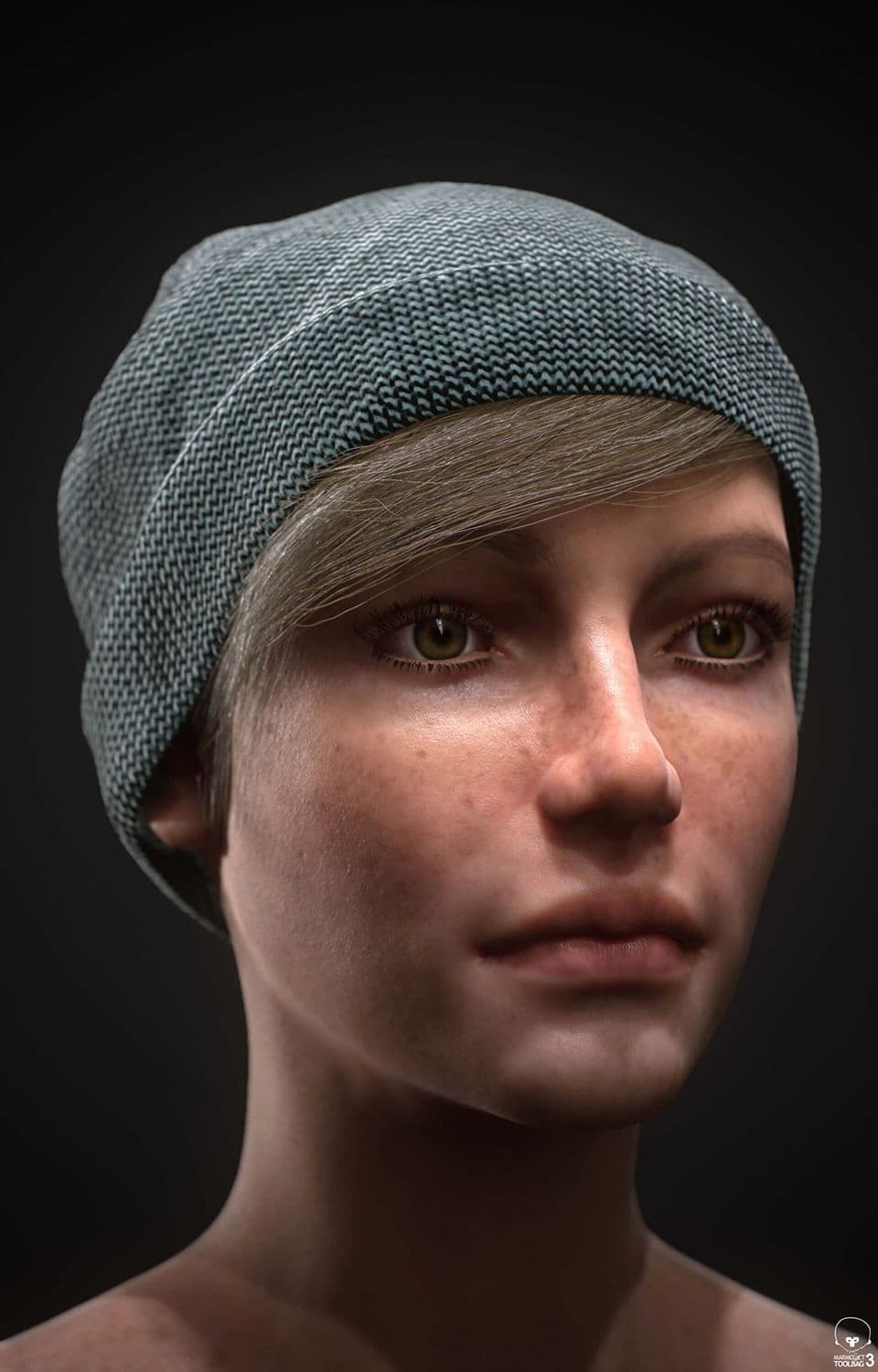 Which departments and key people do you work closely with?
Production, rigging, and tech art.
Are there any industry trends that are changing the nature of your role?
Yes, every part of the pipeline from sculpting to baking to texturing, is always evolving as new tools are created or updated, and better techniques can be used to create things. I think to make any progress, this is how it should be.
One thing you'd never change about your job?
I never want to stop creating. I want to keep being an artist foremost. I'm less interested in managing performance, as I've done this in my past career. Pure creativity speaks to my soul, and that's what I want to continue to dedicate my time doing.
But one thing you wouldn't mind seeing changed is?
I want to see the core technologies advance a few orders of magnitude from where we're at now. I want real-time 3D content creation to be seamless, and less focused on budgets and constraints, and more about creating the ideas that dance in our imagination as quickly and fluently as possible. We, at Epic, are headed in this direction especially from what you see possible in the Unreal Engine 5 demo, but we're just getting started, so I can't wait to see what we have in 5-10 years.
I chose to work in games because I believe the interactive medium of play is the most powerful and welcoming influence on our kids today and people of future generations.
---
Career Advice
Is formal education essential for someone aspiring to do your job?
There's nothing more essential than experience. Formal education is a way to supercharge how fast you'll pick up a bunch of stuff, but it's not the holy grail. The real value is in the kinds of projects and lessons you've got behind your back.

If you are just starting out and know nothing about 3D, I am a strong believer in the value of a well-organised curriculum taught by industry pros that can accelerate your learning, and give you a holistic understanding of the world of 3D art and what tools and techniques are used today. Sure, you can fish for YouTube videos to learn tidbits here and there but it's hard to know what to search for when you don't know what exists. You may be sculpting characters in Zbrush without any background in anatomy. You may only know how to bake in xNormal or Painter without ever discovering the baking tools Marmoset has to offer.

This doesn't mean any school is worth the investment. Many accredited universities say they teach 3D art but don't have a well-organised up-to-date curriculum, don't teach with the latest tools, and don't have instructors that work and create art in industry. Please don't waste your time or money with this kind of formal education, as YouTube videos can be a far better investment than this. Do your research by evaluating the latest work from students that attend the school. When choosing schools, I trusted the Rookies rankings since it's ranked based on the overall evaluation of combined student work.
What tasks would you typically ask a junior artist to handle?
A junior character artist in games should be able to handle the variety of tasks for character art from modeling to retopology, baking, texturing, and rendering in-engine. Would also expect the artist to ask lots of questions, be receptive to feedback, require some guidance, and do their best to problem solve.
What skills do you look for when hiring an artist?
Stellar portfolio, with clearly finished pieces that demonstrate some understanding of the pipeline. I also think diversity of perspective is important.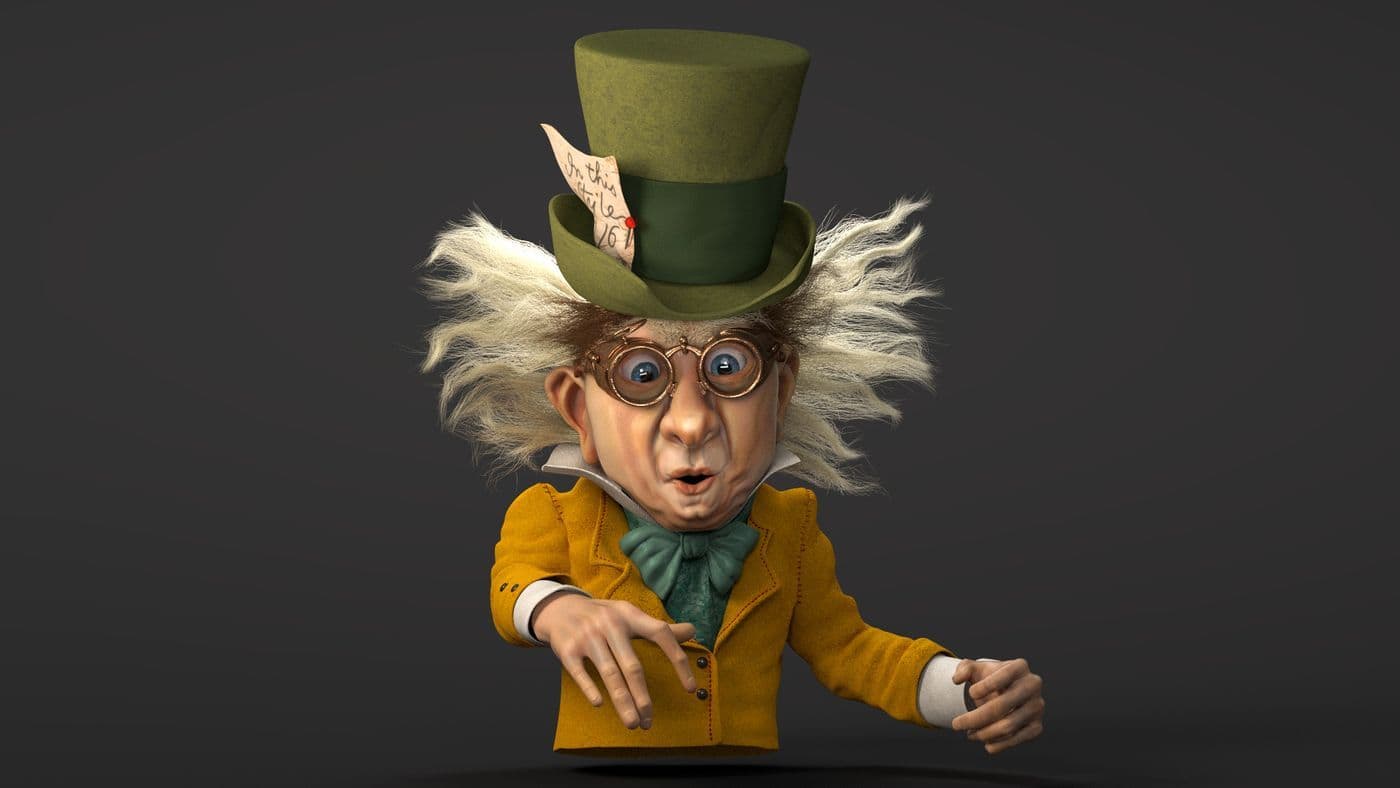 What skills seem to be missing all too often?
Finishing a project at a high quality bar within a variable timeframe. Knowing how to sacrifice scope and how to cheat when on a tight timeline and budget. You typically need lots of help scoping your own project, and following through on it. Finishing a scope on time tends to be a challenge for many students. I think artists should be able to finish at different complexity levels within almost any reasonable timeframe: show me what you can do in 4 weeks, 6 weeks, or 15 weeks.

As a female and a minority, I really wish we have more diversity in the game industry as a whole to bring in a more diverse perspective to the games we make today. I'd love to see more variety of characters. For instance, I'd love for women to create more female characters in the way we want to be seen and portrayed, or someone of colour created by someone of colour, someone with disabilities to be created by someone with disabilities, etc. A diverse point of view is valuable in creating games that truly touch people of different backgrounds.
Describe a project brief that you'd recommend artists create for their portfolio?
Unique to the world of art, what will get you noticed isn't simply following a project brief. Too often I see people making another polished turntable of another generic combatant that includes classic elements like leather and metal outlined in the brief, based on a clearly laid out concept with a front and side view. I understand the value of having a well scoped project, but I often see students publish pieces that no one cares to look at because it looks like any other 3D model that we've already seen. If no one will stop to look at your piece, you've only completed a project brief, not a portfolio piece. Being a student is expensive as you're paying someone else for your own time. I wouldn't waste a moment on making something that will for sure be moot, even if it's just an exercise. Your time is valuable. Make things that matter. You'll learn more and create better art.

Keep in mind that in art, no one cares if you earned an A in your course or the name brand school you went to. The only thing that matters is the 3-second impression you'll leave on the viewer that's reviewing your portfolio. Beyond executing things well, focus on making things that are new and that resonate.
Many times in school I've deviated from project briefs to create what speaks to me most, often choosing more difficult concepts, having to R&D new materials, and scope my own projects to accommodate for the unknown. The way I think about it is you're paying the school to teach you, but not to build a portfolio, get you a job, or land you your next gig. You're solely in charge of that, and as such, you shouldn't let others dictate how you should spend your time. A good mentor / instructor will understand this and support you.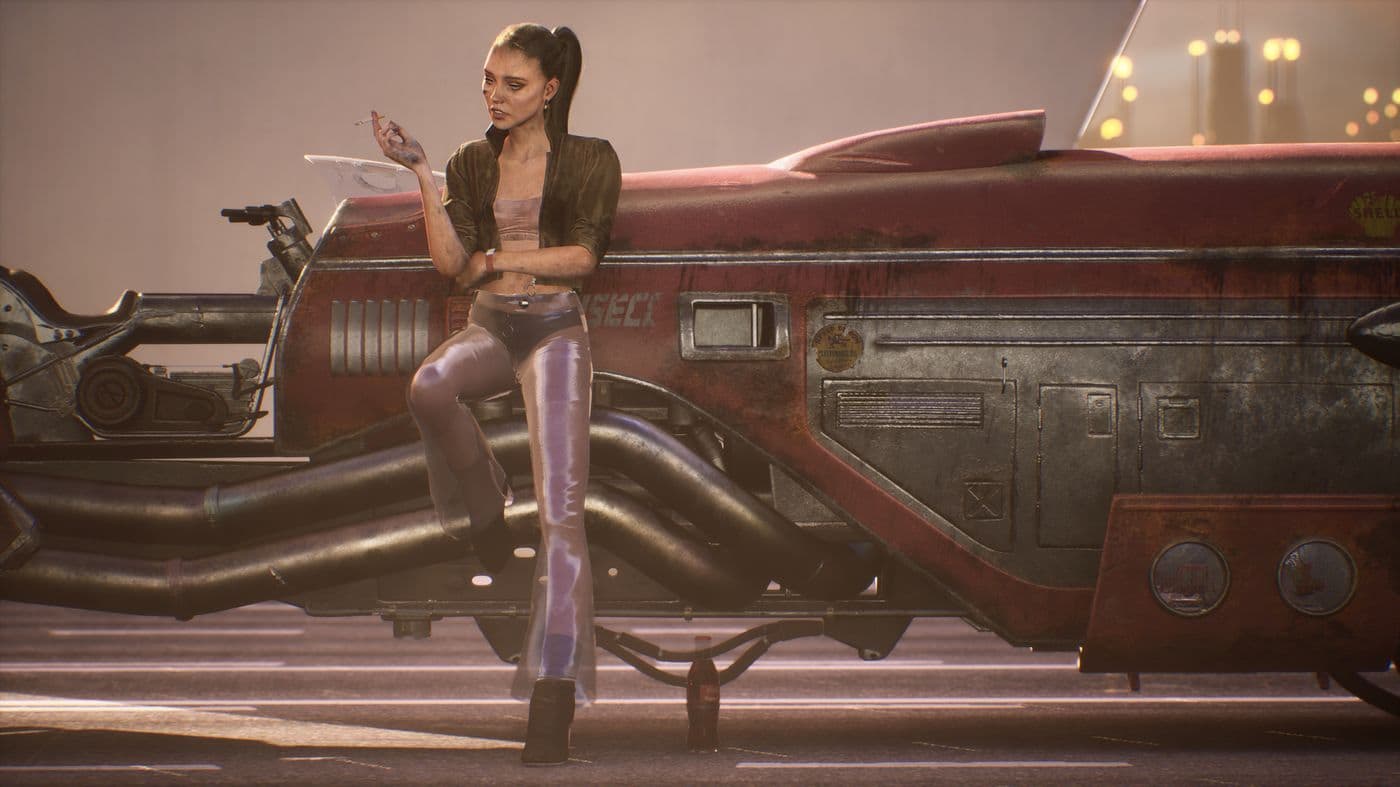 What mistakes do you see artists making when applying for jobs?
Mentorship is important, and unfortunately not all mentors are good. Students' mistakes when applying for jobs is a reflection of the kind of guidance they're following. There's so much bad, outdated, generic advice out there. When I was just starting out as a student, an advisor once told me that I should apply to work in QA, and eventually I can make a case to be a Character Artist someday. I've also gotten the advice to apply everywhere and anywhere who will accept me, and that "it's a numbers game". Turns out he was giving this advice to every game art student, and it seemed counter-intuitive to me. Sure I know that path may be the right option for some people, but it seems less direct.

Instead of blindly following advice, I think it's important to be critical about why you are getting this advice. Perhaps it's because too often students don't have the portfolio to show they can do the job of a Character Artist for a game studio. I still believe that focusing on your true craft and building a stellar portfolio are the keys to landing you that role you want.
Dedicate yourself to the lessons you want to learn, get better at the role you want to work in, and leverage the digital world in which we live in today for opportunities. Make sure your work makes a great first impression. Build up your fundamental skills with more practice, and choose sensible scopes of work that you can finish thoroughly.
If you could give one piece of advice to artists starting out, what would it be?
Choose what you make and what you put in your portfolio to make strong first impressions and demonstrate depth of skill.
If you could go back in time to when you first started out, what advice would you give yourself?
Your voice and perspective matters. Don't waste your time creating art that doesn't mean anything to you. Don't accept generic advice for where to put your time or how to shape your career.  No one knows you better than yourself. Critically think about how you're spending your time, create your own North Star, and enjoy the journey.